'Tis the season of swimwear. With the official start of summer around the corner, we're eagerly re-introducing our beach-ready essentials into our wardrobes while also welcoming the new. Each season, new swimwear trends emerge, deeming certain styles the season's must-have—think last summer's retro-inspired numbers and reimagined classics in elevated fabrications. This season we have our eyes on both new swimwear styles and designers—thanks to industry newcomers who are providing a fresh perspective for the summer.
We sat down with several new designers making a real splash this year (yes, pun intended) to learn how their different design approaches breathe new life into the market. From designing pieces that fuse both sophistication and relaxation to drawing inspiration from family heritage and culture, we do not doubt that these designers are about to dominate the summer. Ahead, discover the five new swimwear brands that we have on our radar, and find out which styles the designers recommend buying before June 20th.
Founders Shay Johnson and Paula Hess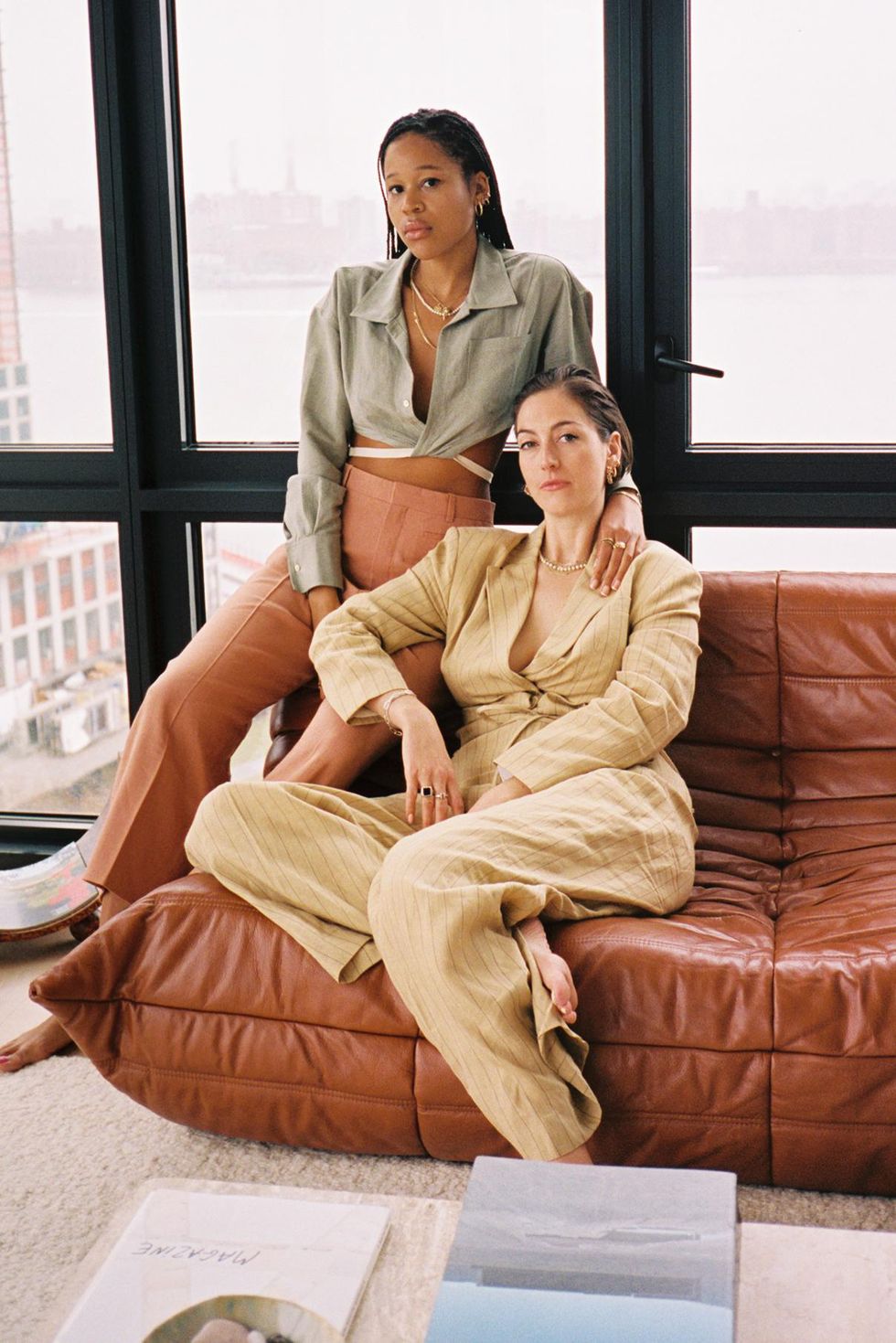 Photos: Patrick Spears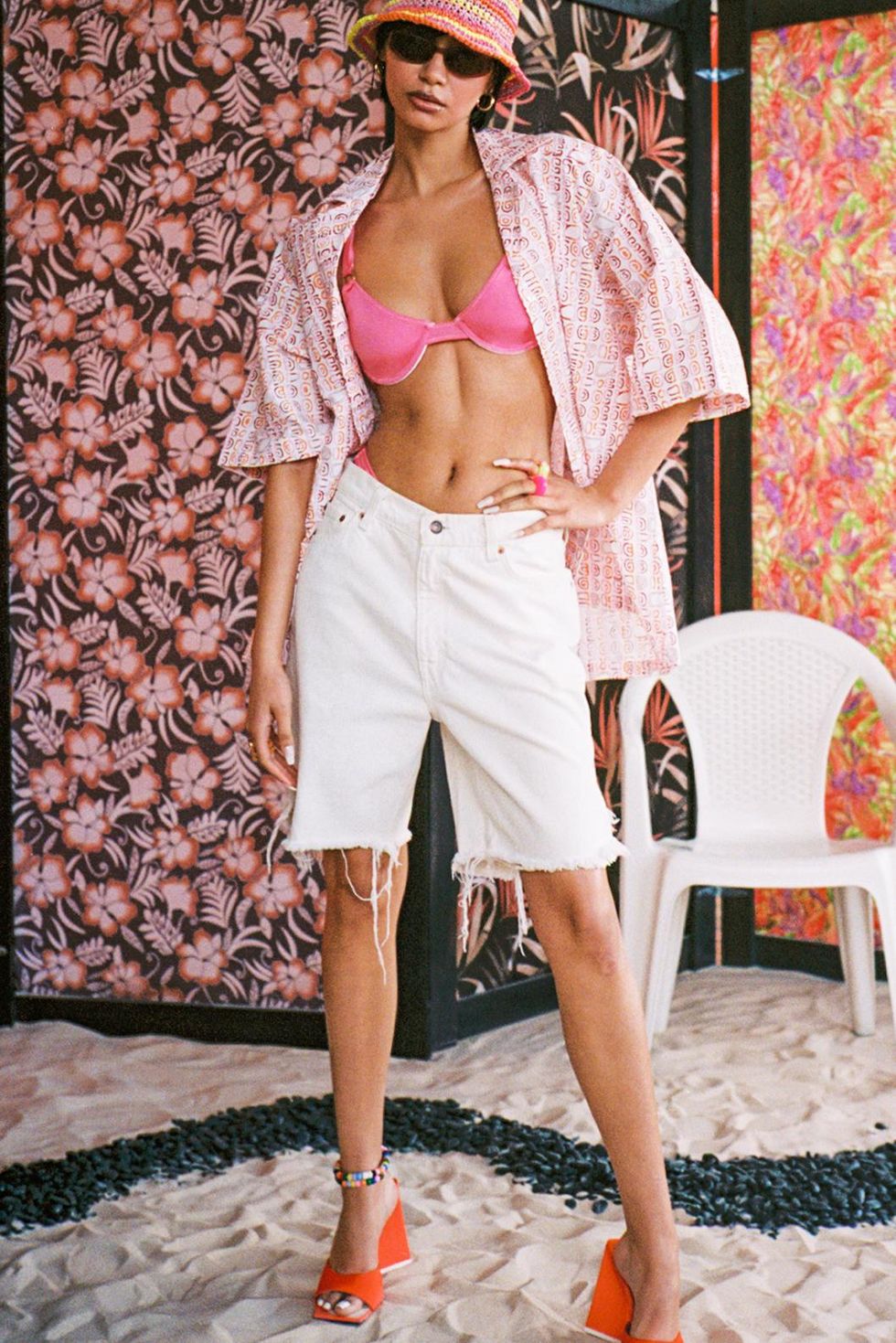 Shay Johnson and Paula Hess met while working at Opening Ceremony, and five years later they founded DOS SWIM in 2019 from their shared love of travel. "Travel is the foundation and at the core of the brand," they reveal. "We both love vintage swimwear, vibrant colors, and prints—which are always a huge part of our collections. The goal was to make high-quality swimwear with interesting [and] cool details at an affordable price point that our friends would love as much as we do, while keeping all the production local in New York City. Each collection is inspired by a place, and we try to create a strong vibe around it—including the designs, prints, and colors chosen within the collections. We feel like our brand is down-to-earth, low-key, and relatable. Our community and the girls who love DOS SWIM are really important to us and show so much love. Authenticity and realness are key and one of the things that matter most to us."
Expect bold, bright-colored pieces to be at the forefront of their latest collection: "We are surrounded by a really talented and creative group of people who give us so much inspiration day in and day out. The most recent capsule collection, The Tropics, was inspired by the vibrant colors and relaxed vibe of the Caribbean island life." Hess adds, "My favorite color is Ting this season in the Isa top and Nova's bottom; it's the perfect pink [and] looks great on all skin tones." And Johnson shares her favorites this season: "I love the Paloma top and Luz bottom in the Pool [colorway]! The color reminds me of the turquoise-blue water [in] Barbados and Jamaica, [it's] so incredibly beautiful. The Sanna bucket hat is my other favorite. Typically, our hats are made from vintage terry-cloth towels from the '70s, but for this capsule, we chose raffia crochet in bright stripes, which I am obsessed with at the moment."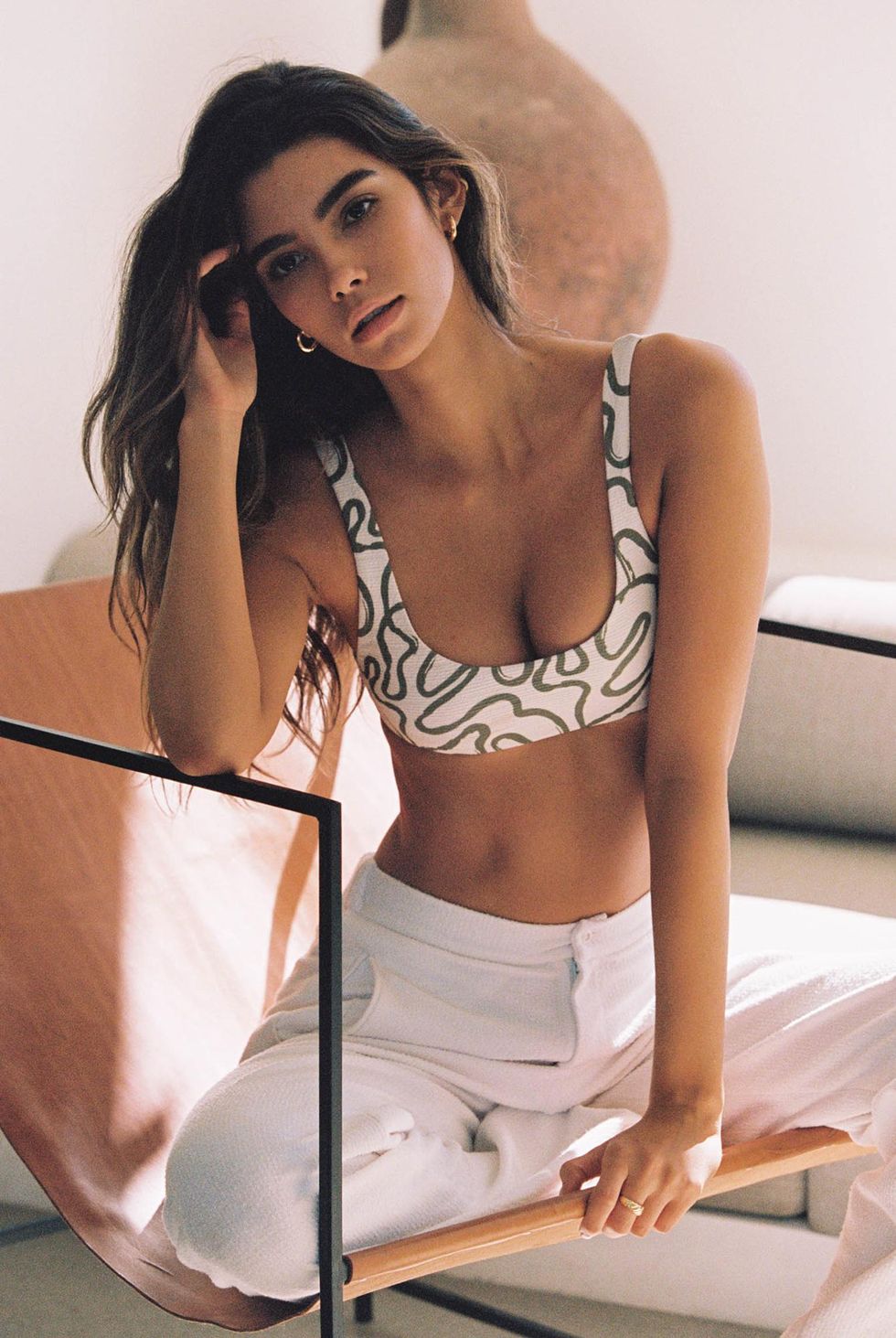 Photos: Courtesy of Cindy Mello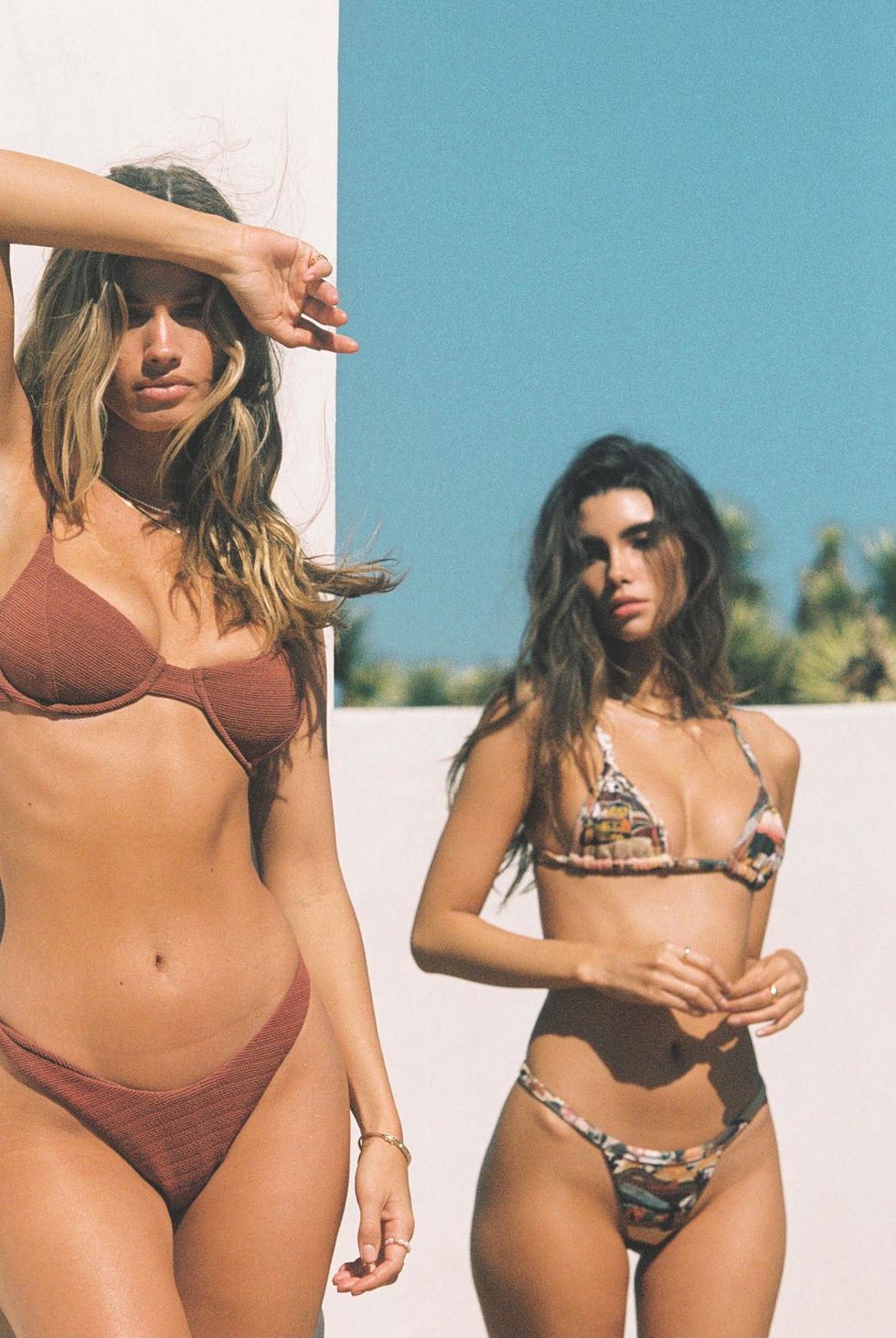 Mello is a celebration of the Brazilian way of life. Cindy Mello founded the brand with the mission to honor her heritage: "What makes Mello different is its Brazilian roots. All [of the] prints and silhouettes are inspired by the city of Rio de Janeiro in the '80s." Paying homage to her mother, Mello has designed the new collection by looking at family pictures in Rio de Janeiro in the '80s and '90s that her mother once showed her.
Mello's must-haves for the season are the Multi Tie Top—as she is continuing to see the multipurpose top that can be worn in various ways trend—and the '90s-inspired V Bottom in the Rio print, which is inspired by Brazilian artist Tarsila do Amaral.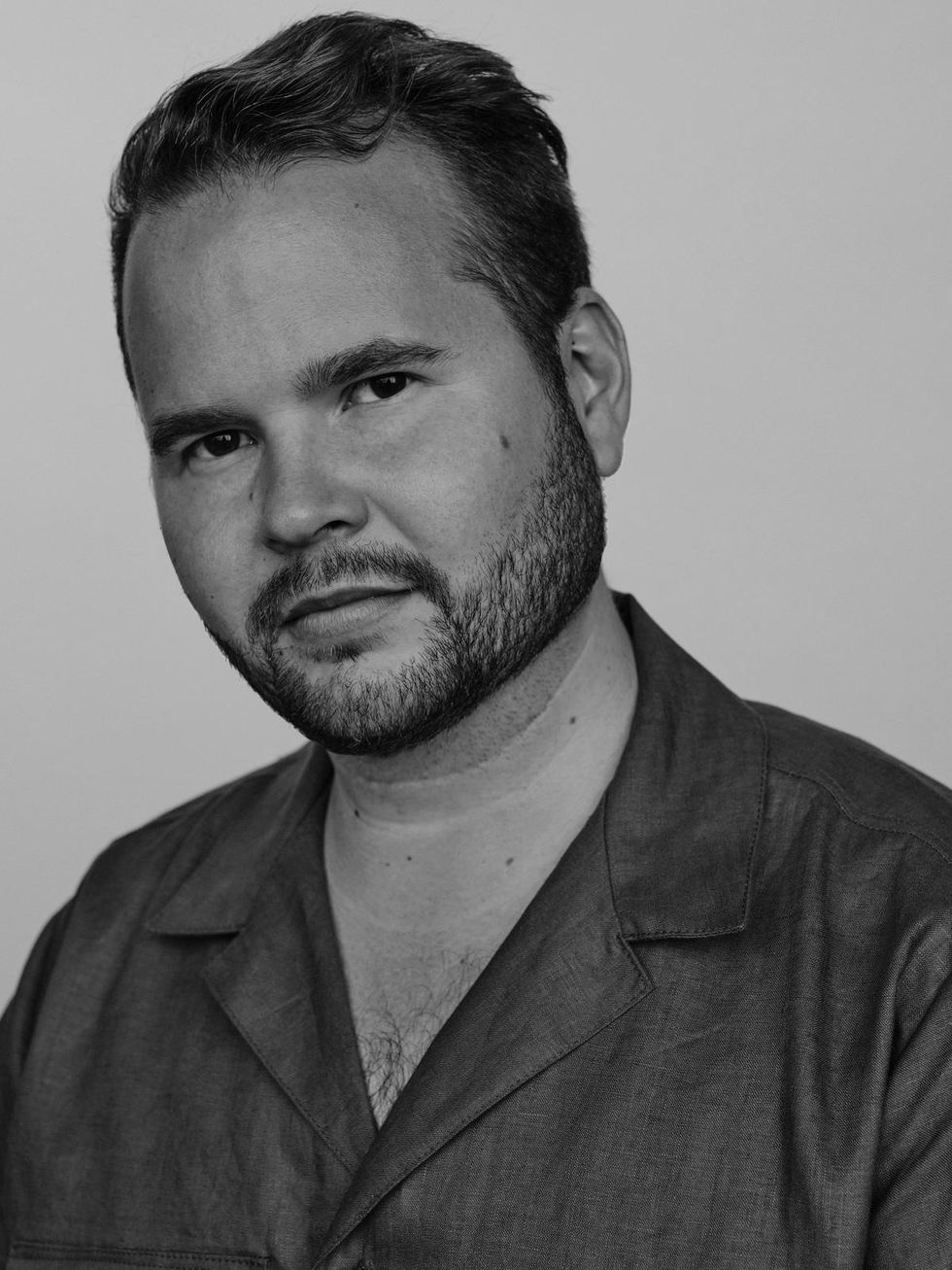 Photos: Courtesy of Matthew Bruch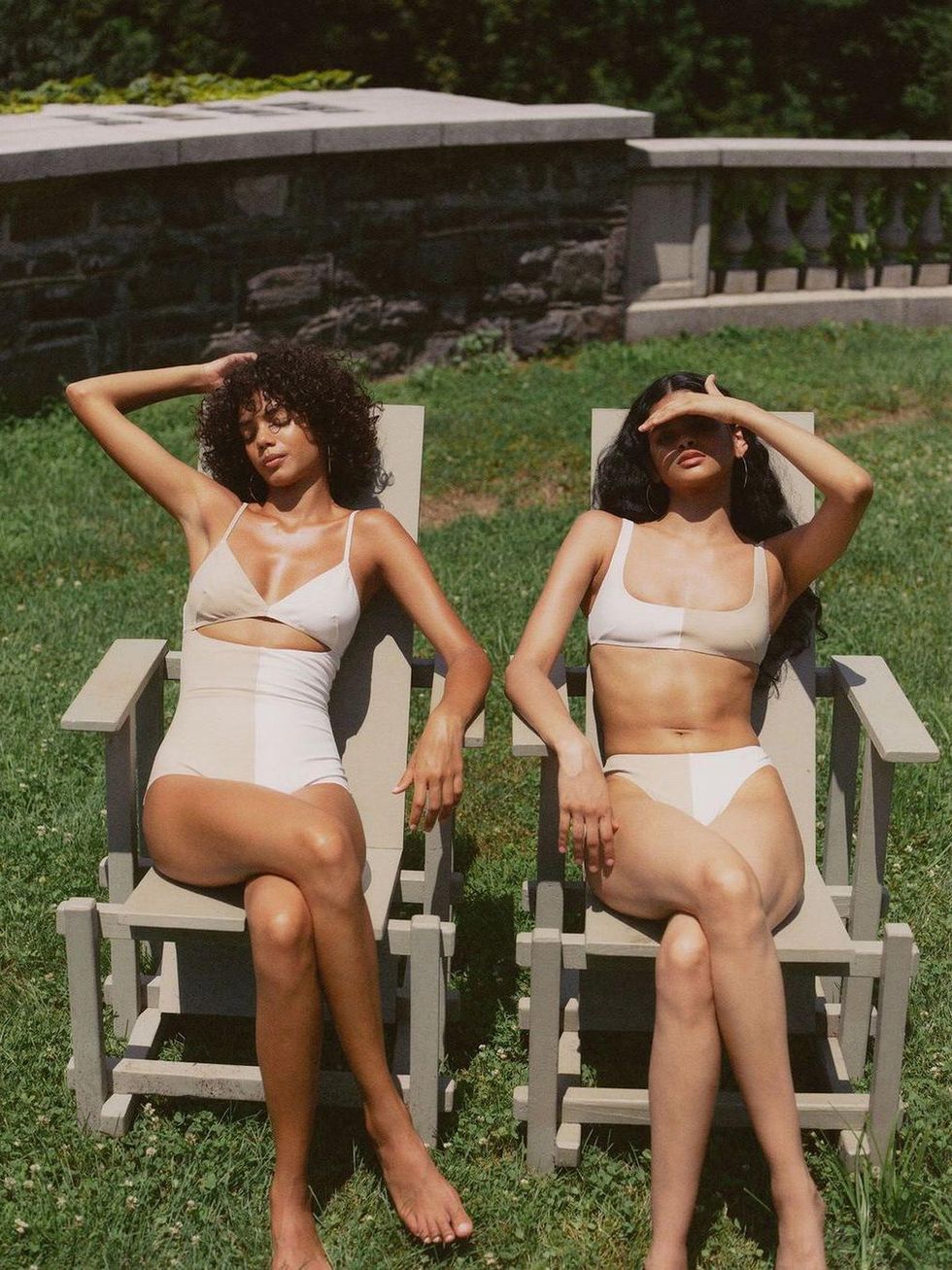 Recognizing the desire in the market for intelligent, sophisticated resort wear, Matthew Bruch launched his namesake brand for spring/summer 2020. "When I launched the brand, the swimwear market was being dominated by ruffles, florals, and overly complicated shapes," Bruch explains. "I wanted to offer a sexy yet sophisticated approach to swimwear that would make any woman feel confident. I've done this by focusing on fit, keeping things simple, and using fabrications that are forgiving, like our supple rib knit, or that hold everything in place, like our scuba fabrication."
When looking ahead to this summer's trends, Bruch expects to see a return to minimal swimwear shapes with one detail that makes the swimsuit feel new and special.
"As a designer, I've always taken inspiration from vintage shapes and mixing them with modern details and fabrications. Our 2021 swim offering takes cues from '90s high-cut silhouettes that were dawned by the supermodels of the time. My current favorite pieces are our Daria Colorblocked Bikini and our matching linen top-and-short sets. These items really epitomize what the brand is about."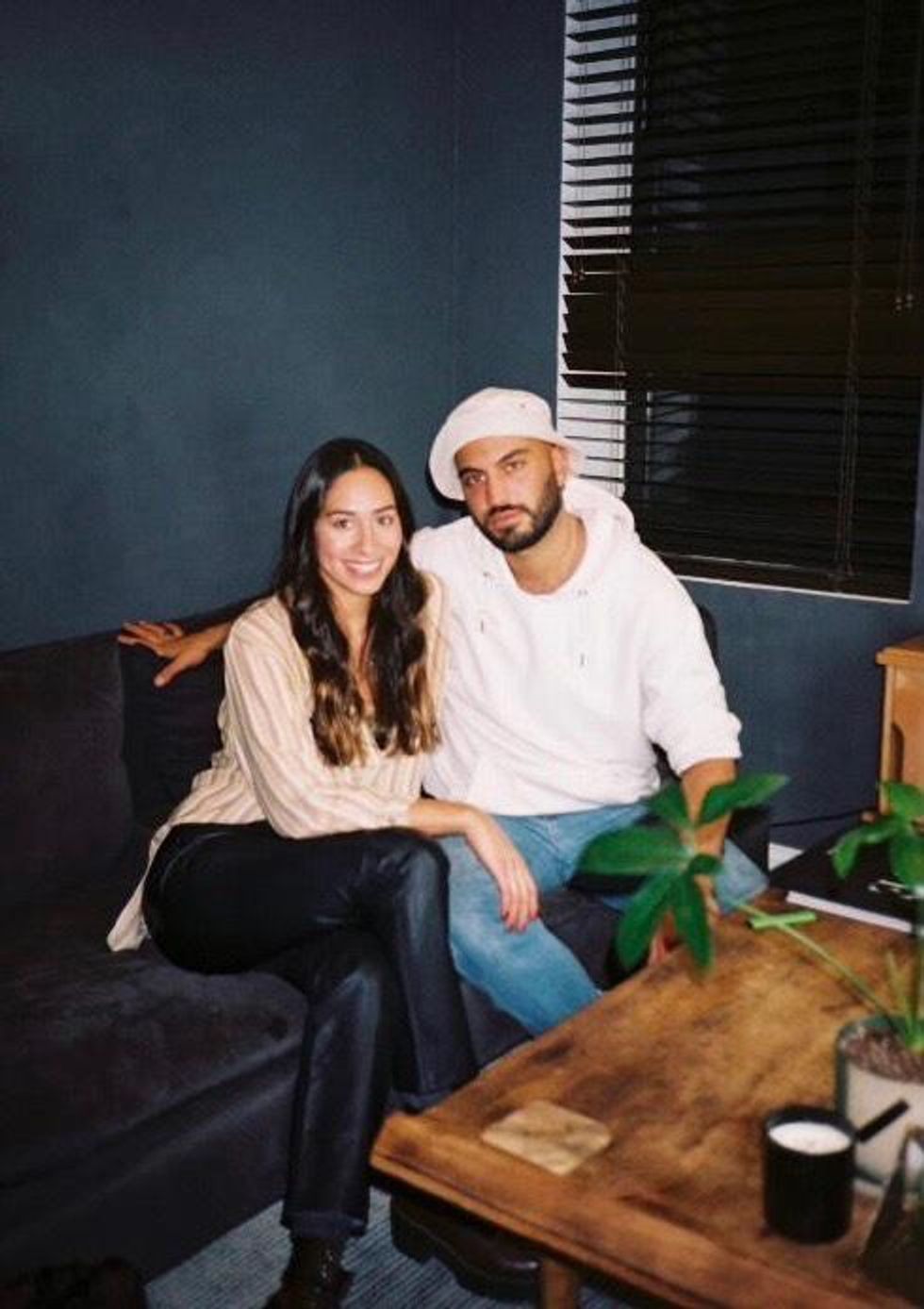 Photos: Courtesy of Inez Valentine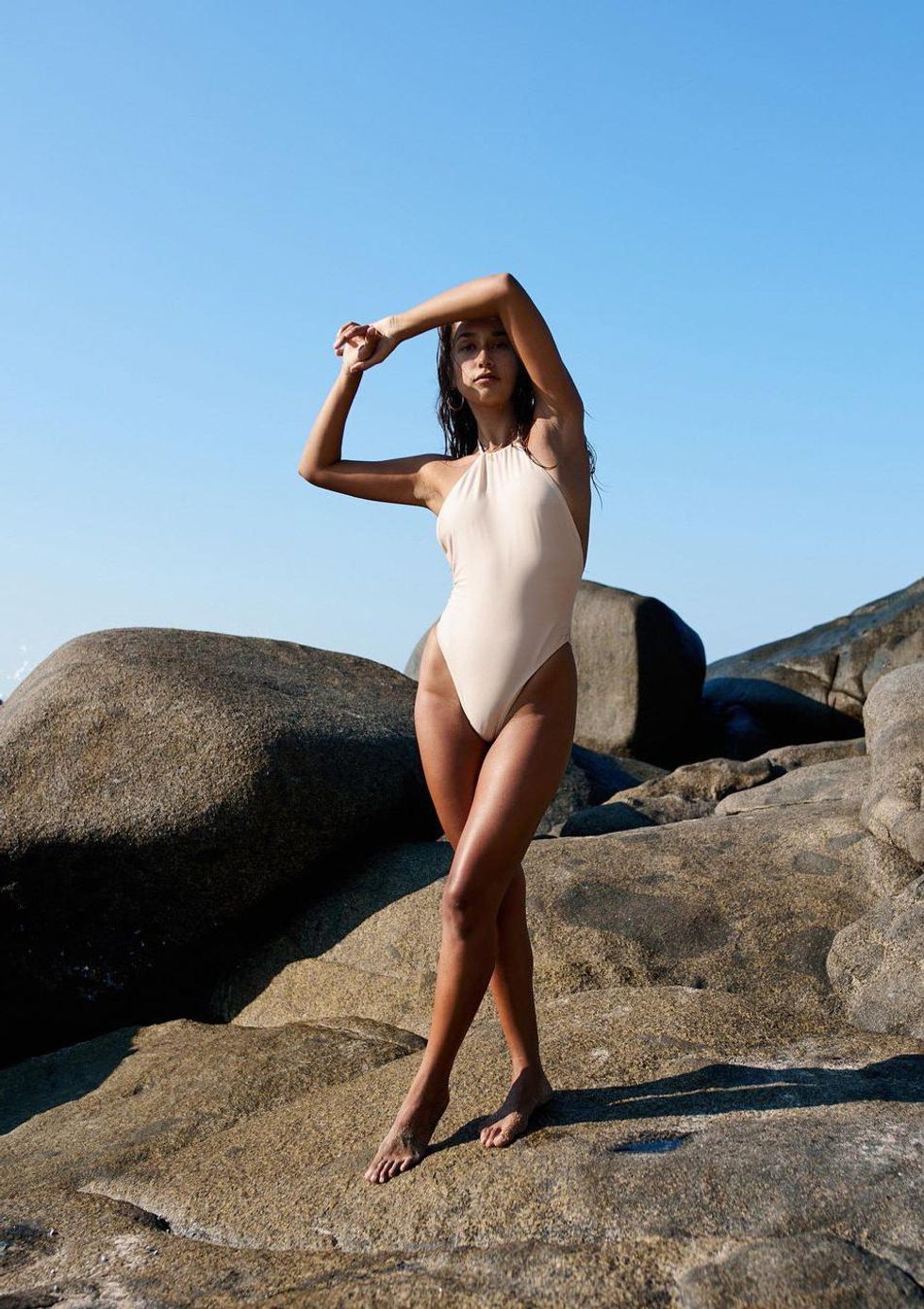 Rocco Valentine and Bianca Inez Ubeda started Inez Valentine with a mission: to create a brand that embodied sustainability and community in a market they felt lacked diversity and environmental concern. "As Latina and Queer founders, we have a responsibility to be inclusive and illustrative of our backgrounds," they explained, "Being transparent with our customers about where and how our suits are made is also a top priority."
The dynamic design duo continues to be inspired by nature and culture: "We fell in love with these neutral earth tones for our first collection, as they embody our romantic aesthetic. IV is for the minimal girl on the go. Living in NYC, we are constantly running around, leaving the house early, and coming home late. [So] whether you're rooftop poolside by morning and running to dinner at night, our suits are meant to support you throughout the day, matching back to your favorite ready-to-wear pieces. You will also notice Latin influence throughout the collection and as we [expand] into ready-to-wear."
"Our favorite piece is the Peyton One Piece—it features an adjustable halter neckline and low scooped back. It is double-layered, so it contours your body and makes you feel amazing. The Calypso colorway is so elegant and reminds us of the deep part of the ocean where the sand starts to dip. You also can't go wrong with our Josie Cheeky bottom," they add. "These bottoms are designed to sit high on the hips and perfectly accentuate your curves, also double-layered and crafted to give you that seamless look."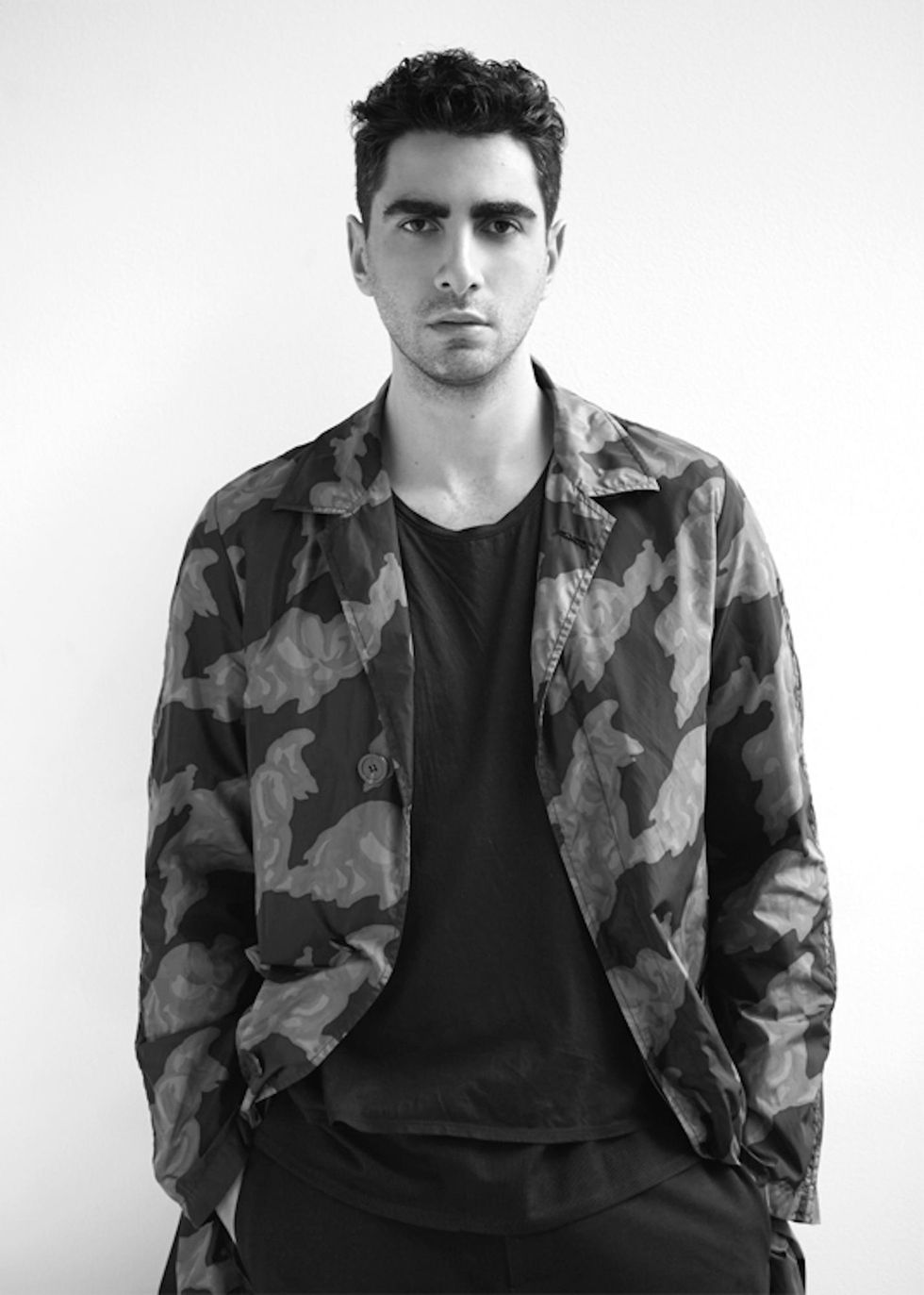 Photos: Courtesy of Christopher Esber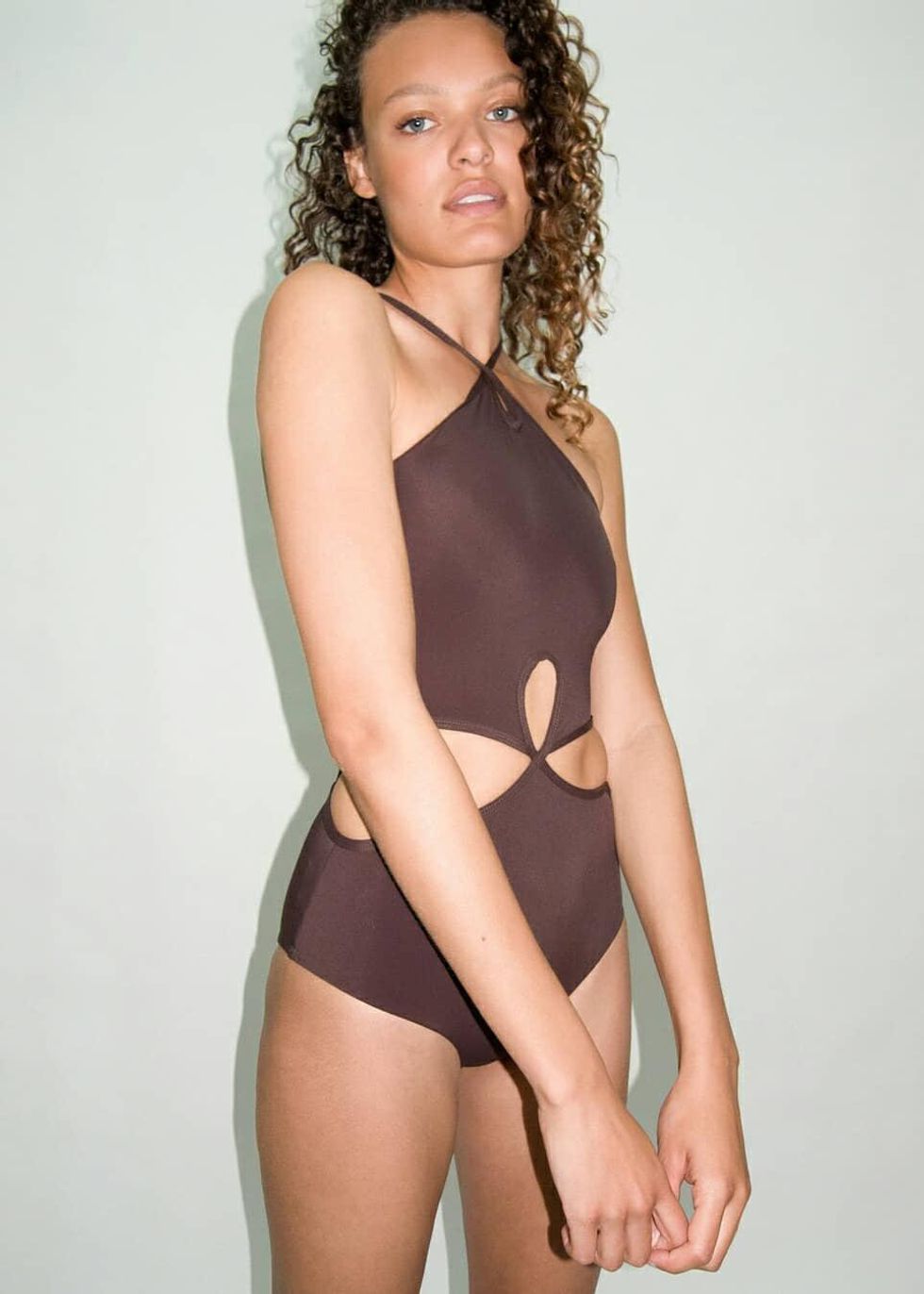 Christopher Esber has been an esteemed resortwear designer since 2010, so it came as no surprise, when he debuted a swimwear collection this season, that it mimicked the unique tailoring and laid-back sensuality of his ready-to-wear pieces. "I think our point of difference is in the approach, aiming to strike a balance between elegance and relaxation that I find women are drawn to," Esber explains. "A huge pillar of the Christopher Esber ethos is refining and stripping back to allow for personal expression throughout the collections. Every piece is considered from a tailoring point of view, looking at proportion, flow, structure, and how it complements the body within. This interplay of construction and deconstruction is something I've always looked towards as a designer, and I feel that this has become core to the brand. I've always designed for a woman who has a sense of effortlessness about her—stylish, but not driven by trends. Swim should do more than just look good; it should have the quality and performance to move and have fun in, too."
Each of the swim designs resembles the core pieces in his ready-to-wear collection. "The Deconstruct Swimsuit looks at our bestselling dress in a fresh and exciting way, so it was fun to play with," says Esber. "The Looped and Ruched designs were also a challenge in adaptation to capture the essence of design tenets but keep flattering within a swim form. I wanted to create functional swimwear, but with points of intrigue, and keep a sense of fun within to allow for the personal expression I design for," he adds.