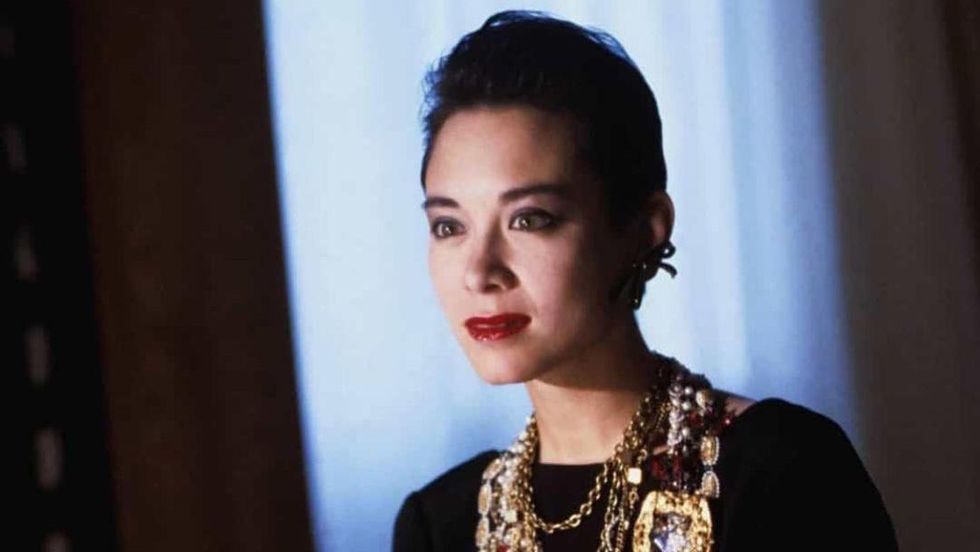 The realm of '80s style icons was dominated by Princess Diana, Grace Jones, Madonna, Jerry Hall, and Prince. With the emergence of post-disco dance music, it was an era that celebrated gaudiness and powerful silhouettes, so the style icons mimicked that same sense of over-the-top glamour. Perhaps that's why underrated style icon Tina Chow doesn't often receive the credit she deserves. A member of the International Best Dressed Hall of Fame, she ushered in '90s minimalism in the '80s, when bigger was better and subtlety was out of fashion.
Born Bettina Louise Lutz in Ohio in 1950, the Japanese-German-American moved back to her mother's native Japan at the age of 16, where she was scouted as a model for Shiseido. This catapulted her into the fashion industry at an early age, where she would find work, friendship, and inspiration among the likes of Yves Saint Laurent, Giorgio Armani, and Andy Warhol.
One resounding notion from these esteemed creatives is that Chow was more than just a model—she engaged in a discourse with the clothes she wore. Her style existed in the intersection between East and West, masculine and feminine. Described as the inventor of minimal chic by none other than Karl Lagerfeld, she favored simple, androgynous silhouettes which presented themselves in classic shirting, sleek column dresses, and tailored skirt suits. A champion of the high-low mix, Chow mixed industry-elite designers with vintage flea-market finds to create fresh ensembles unlike those of her counterparts. When it came to beauty, Chow crafted a signature look with a pixie cut and a classic red lip.
Though she kept things minimal elsewhere, jewelry was where she wasn't afraid to take chances, as she often layered on an array of pearls, beads, and chains. She later transitioned her career to jewelry design, leaning into the visual and spiritual power of crystals in parallel with a holistic approach to her battle against AIDS. Prominent in society, yet under the radar in the press, her history lies in imagery that serves as a tribute to the interesting, layered looks she created—a metaphor for her inspiring life.
Shop Pieces Inspired by Chow's Personal Style: