As much as I love to see what my favorite foodies make when they want to pull out all the stops and "wow" their guests, you know what I find even more interesting? Learning what dishes they whip up when they're at home on an average weeknight. These recipes are usually quicker, lighter, and use fewer ingredients, meaning they're the perfect inspiration to answer the question, "What should I make for dinner?" whenever it strikes. To satisfy my curiosity, today is the launch of a new series here on the site, called "My Go-To Meal," where we'll ask chefs and passionate home cooks we love to spill the easy recipes that are on constant rotation at their house. I'm kicking it off myself, with the pesto pasta primavera that I make at least once a week through the entire summer.
This fresh summer pasta never fails to satisfy my carb cravings, while filling my plate with loads of veggies that can be varied based on what's in my fridge. Even better? It comes together in one pan, meaning less time scrubbing dishes and more time soaking up those long summer nights.
Scroll on to see how easily this pesto pasta primavera happens, plus ideas for swapping in whatever veggies you've got on hand, 'cause let's be honest: you're going to want to make this one tonight.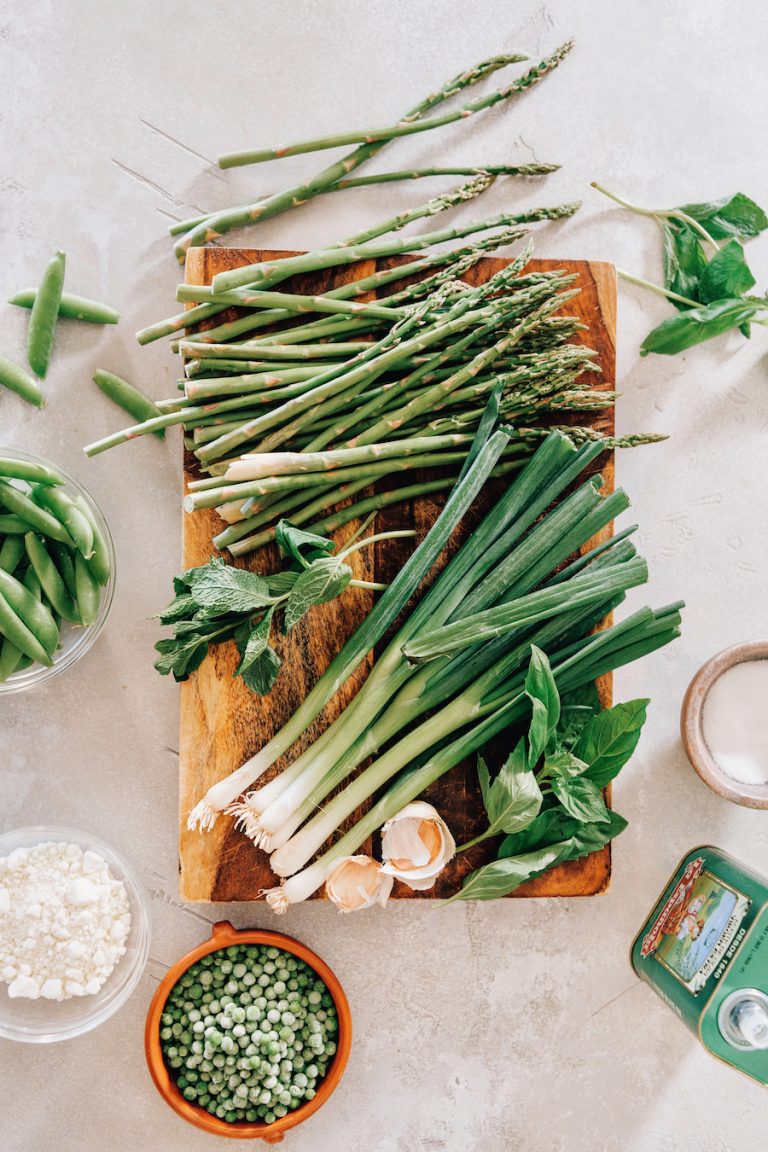 I love a one-pot pasta, especially when I need to get dinner on the table fast. Okay okay, technically you need another pot to cook the actual noodles, but I'm not counting that one because it's such an easy clean. The real magic happens in the one big pan where you toss it all together. The technique is simple: basically, you chop up all the veggies, throw 'em in a pan, and then toss in the cooked pasta with some pesto and goat cheese. Then top with lots of parmesan, of course. For this one, I used Casarecce pasta—I love how the twisty shape catches the olive oil and garlic sauce and gives each bite so much flavor. Other pasta shapes that work well here are anything that's short and bite-sized, mimicking the chopped veggies (think penne or fusilli.)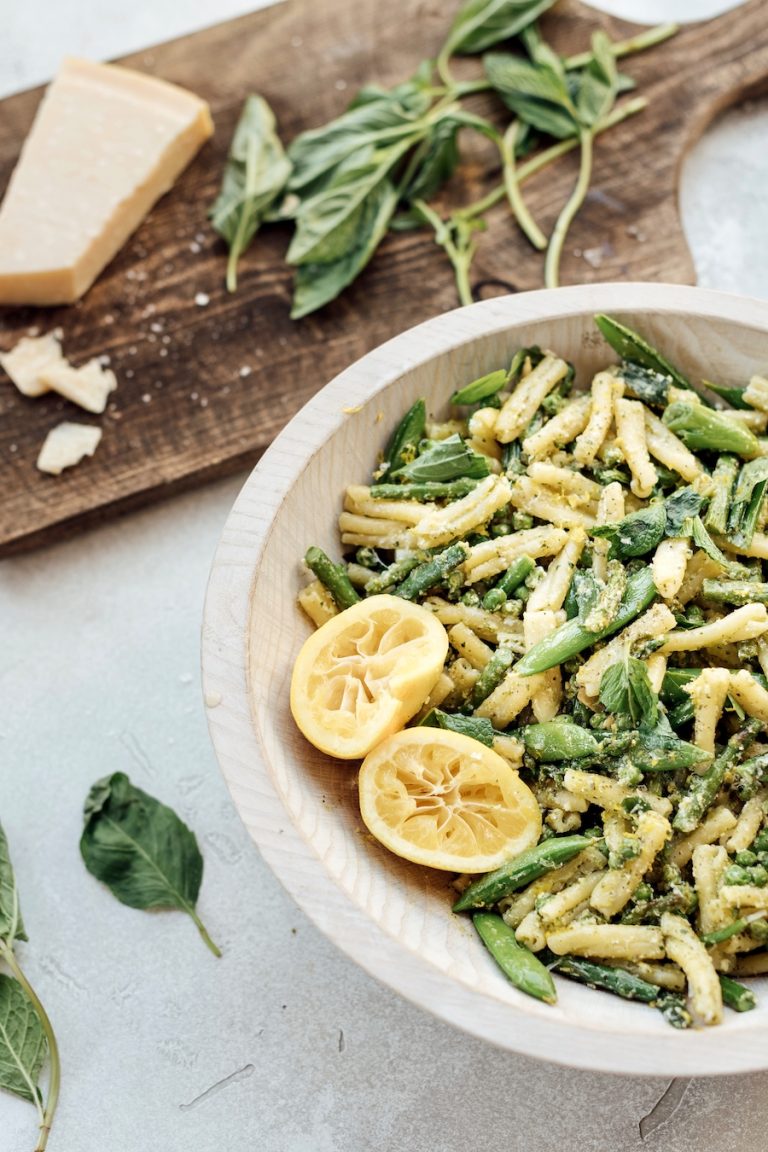 One of my favorite things about this recipe is that it's infinitely customizable based on what's at the farmer's market—I've thrown in red bell peppers, zucchini, eggplant, tomatoes, and even kale, all with great success. For this version, I wanted to lean into an all-green palette that just feels as fresh as this new season. I used asparagus, sugar snap peas, green onions, frozen green peas, fresh basil, and lots of garlic. YUM. I chop up all my veggies to be about the same size so they cook evenly, and it's a quick cook: you want the veggies to be crisp, tender, and not at all mushy.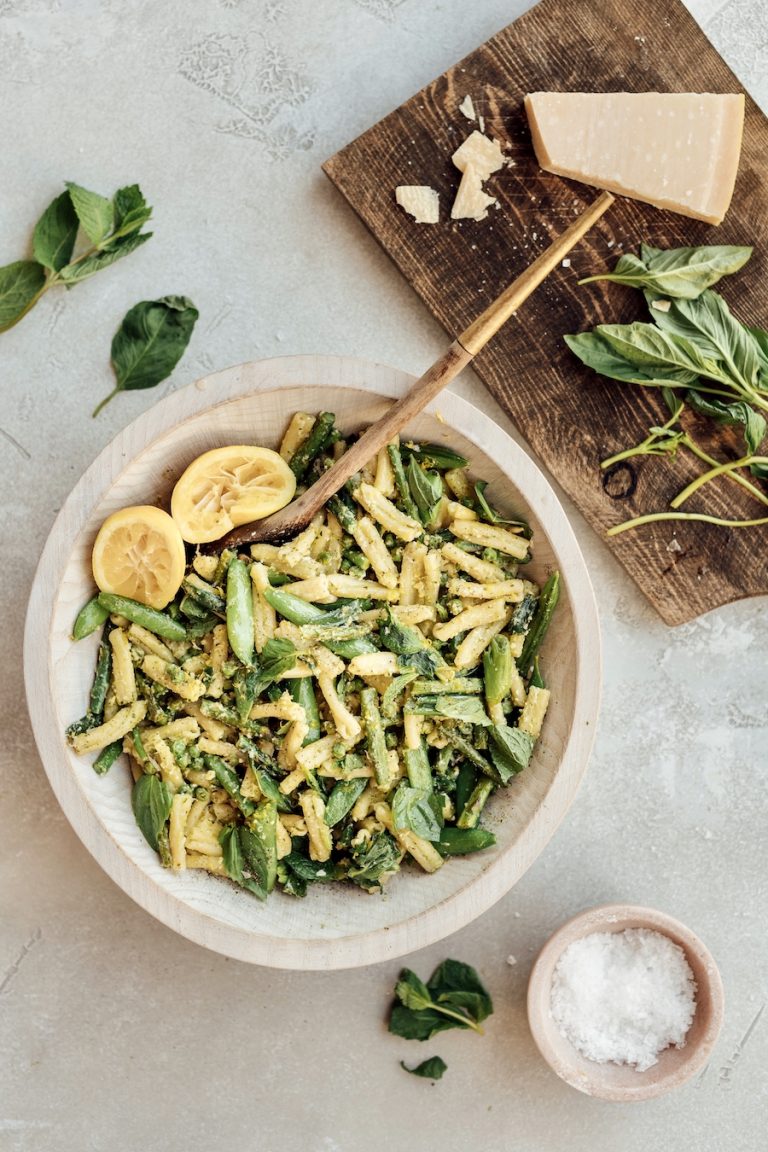 So, you may be wondering how to swap other veggies into this pesto pasta primavera. Here's my cheat sheet to answer the question: How long do different vegetables take to cook when you're sautéeing them?
2 minutes: Sugar snap peas, frozen peas, and spinach
3 minutes: Heartier leafy vegetables like kale, bok choy, chard
7 minutes: Firmer vegetables like bell peppers, broccoli, cauliflower, brussels sprouts
12 minutes (when cut small): Hardest vegetables like carrots, parsnips, and sweet potatoes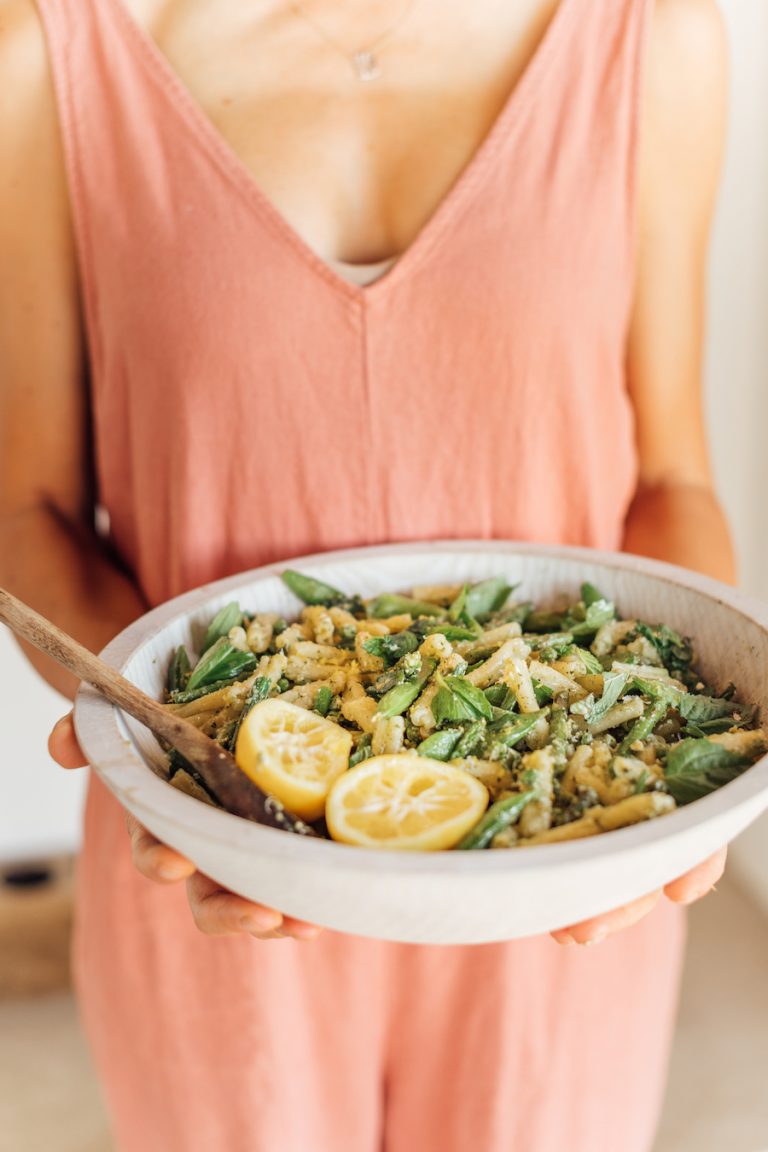 This isn't an exact science since a lot depends on the size of your chop and the heat of the pan, but the idea is that you'll want to add your veggies into the pan starting with the hardest, so they have a little more time to cook, and gradually layering in the veggies that cook quicker, so they don't end up mushy. Feeling out the exact times comes with experience, but the good news is that when you're working with seasonal summer produce, you don't have to cook them much for them to be really delicious. So err on the side of undercooked and snappy!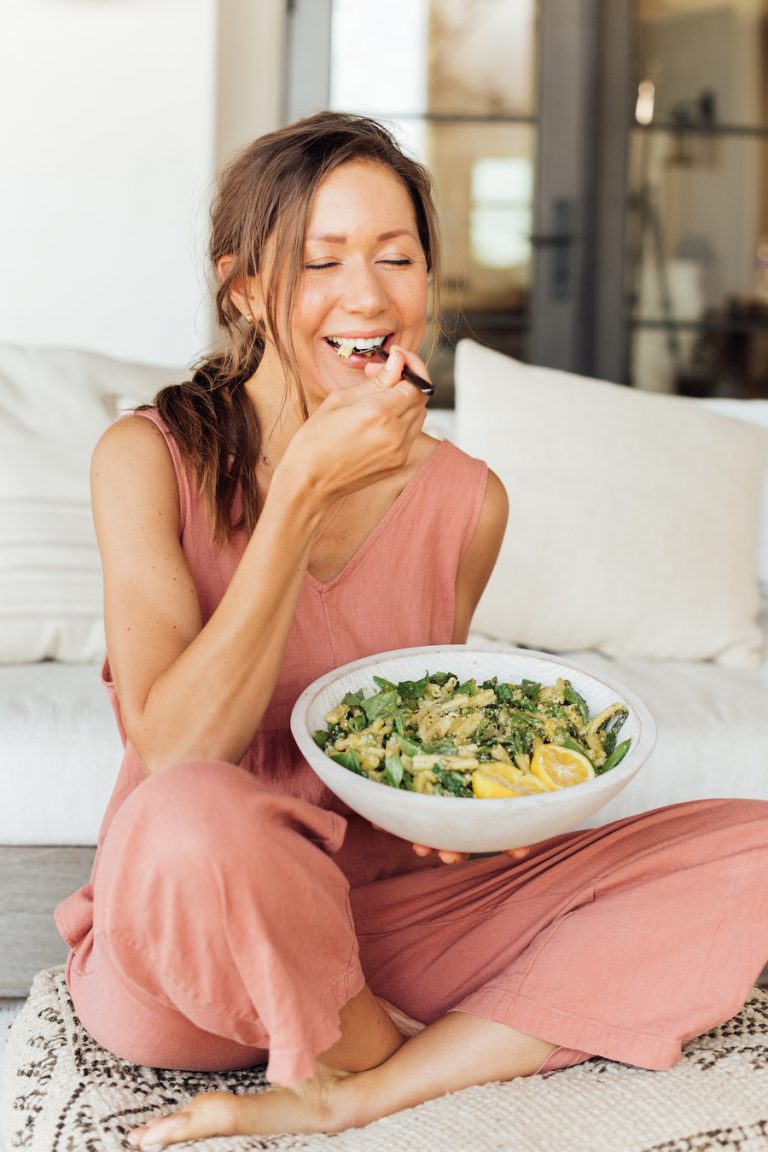 Scroll on for the recipe to my quick and easy, (almost) one-pot Pesto Pasta Primavera, and if you make it, leave a comment and tag us @camillestyles on Instagram!