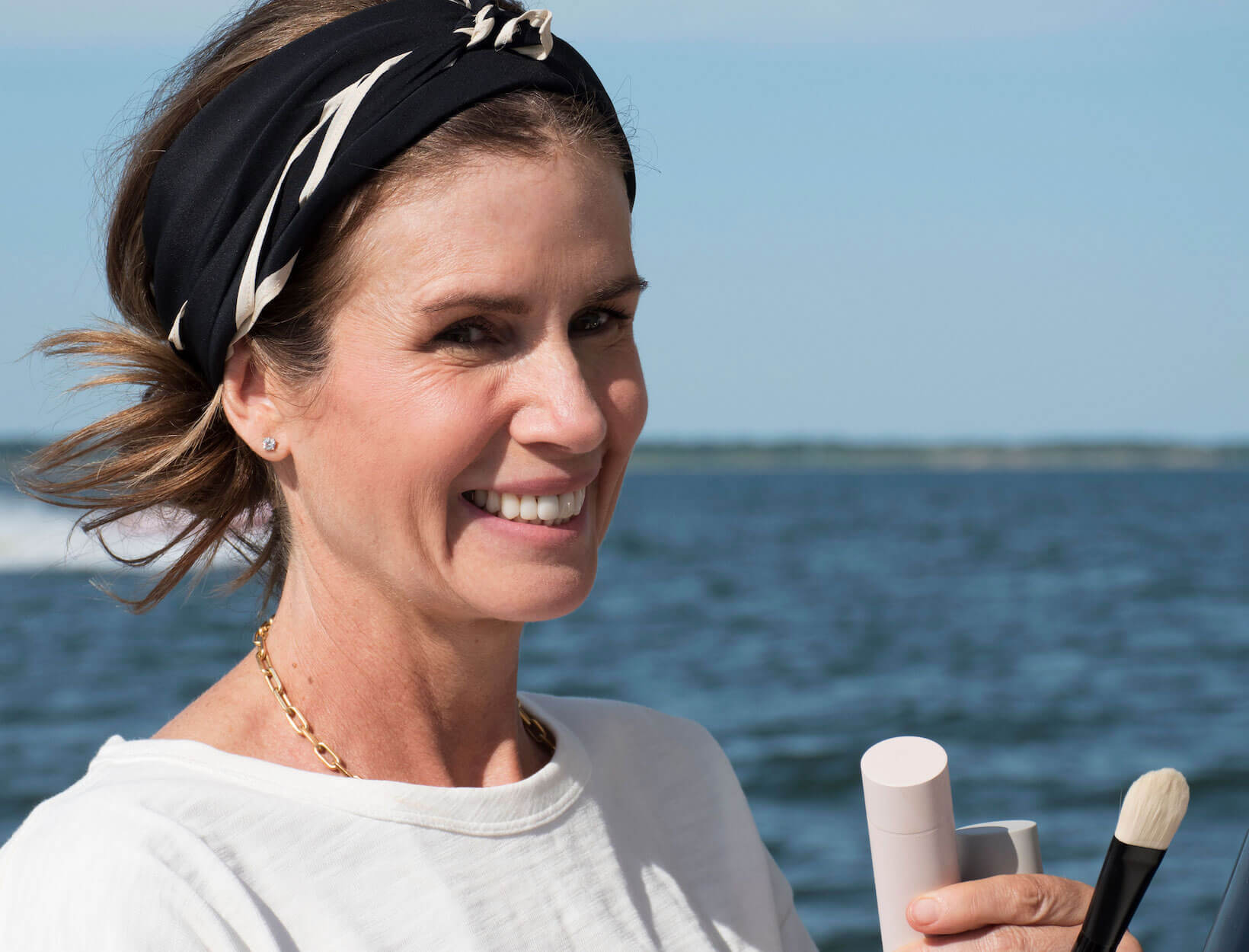 The Beauty Closet Questionnaire
goop beauty editors Jean Godfrey-June and Megan O'Neill love to ask—and answer—questions. On their
podcast, The Beauty Closet, they're doing both. To
familiarize you with each week's guest, we came up with a goop beauty (and
life) questionnaire.
THIS WEEK WE'RE TALKING TO:
Gucci Westman, makeup artist
and founder of Westman Atelier
On red carpets and photo shoots, makeup artist Gucci Westman's thing—what she's famous
for—is glowy, natural-looking skin and a can't-put-your-finger-on-it air of glamour. She delivers the same look
with her runaway-bestselling makeup line, which raised the bar on both luxury and cool in the clean beauty
space. The story of how she got there starts with a big break at Vogue, then runway shows for major
fashion houses, like Oscar de la Renta and Diane von Furstenberg, as well as movies, like Being John
Malkovich and French Exit. After waking up to clean beauty and the fact that clean makeup
lacked both chic and efficacy, she created Westman Atelier.
On this week's episode of The Beauty Closet, Westman gives Jean and Megan some incredible makeup tips, along with
unforgettable stories about growing up with hippie parents and landing smack-dab in the middle of the fashion
world.
LISTEN NOW
Westman's first product—a blockbuster foundation stick—blew us away with its no-compromises
combination of coolness, performance, and luxury, and it definitely set the tone for what was to come: a
makeup line that's one of the most covetable and irresistible on the planet, clean or conventional.
"It had to be on par with any other top luxury makeup brand," Westman says. "I have rosacea and skin
sensitivities, so I want my makeup to do more than cover—it has to benefit my skin, too." (Here
she is doing GP's makeup in the backyard before a Netflix premiere.) Westman is also amazing for tips—and
she gives us some great ones below—not just for makeup but for skin care, shower, and hair, too.
First job?
I was an au pair in Paris. But when I was trying to pay for makeup school in LA, I worked at a frozen
yogurt place—it was the worst job!
Drink of choice?
A good glass of French rosé.
Go-to weeknight recipe?
Gluten-free pasta aglio e olio, with broccoli rabe, lots of garlic, and crushed red pepper flakes.
Favorite hotel?
Almhof Schneider in Austria and Amanera in the Dominican Republic.
Proudest moment?
Having my three children.
Perfect Sunday afternoon?
Outside all day with the kids, going on a long walk, riding our horses, and then making a big family
dinner.
goopiest habit?
Practicing Transcendental Meditation every morning.
Beauty philosophy?
Never think you have to transform yourself. Real beauty is about an individual's substance and
spirit.
---
Unsure of your shade? Wondering what the finish is like? Send a message to the pros at
[email protected] for personalized assistance.
---
We hope you enjoy the products recommended here. Our goal is to suggest only things we love and think you might, as well. We also like transparency, so, full disclosure: We may collect a share of sales or other compensation if you purchase through the external links on this page.