Summer is one of my favorite times to cook, but also the time when I want to whip up a meal, fast. Spending the day outside, then coming into the kitchen and getting dinner on the table in under an hour (with minimal effort) is the dream, amiright? Especially when I'm entertaining guests, the last thing I want is to be trapped in the kitchen stressing over meal prep.
My goal this summer is to nail the best easy summer recipes that use seasonal ingredients, take less than an hour, can serve large groups, and are customizable to various dietary preferences.
As we head into midsummer, it felt like the ideal time to curate a list of easy summer recipes that I can continually return to for quick and delicious dinners. So, read on for 15 of the best easy summer recipes you'll be making for dinner all season long.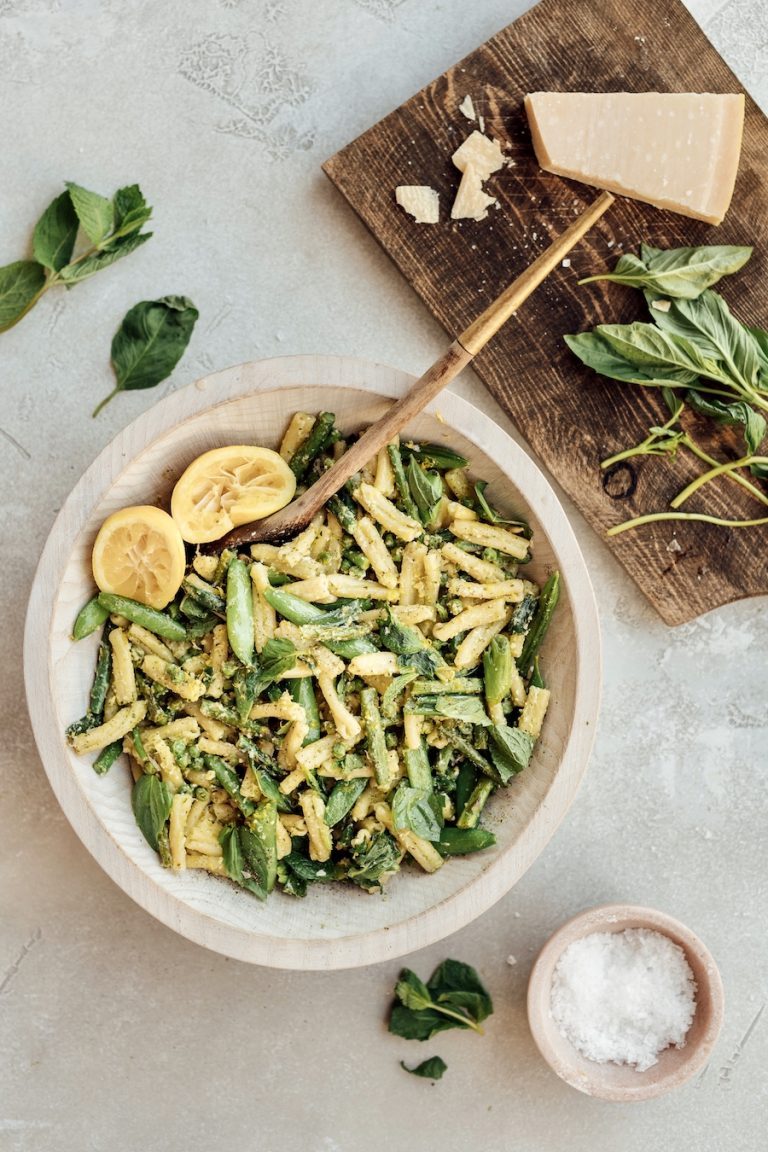 "This fresh summer pasta never fails to satisfy my carb cravings, while filling my plate with loads of veggies that can be varied based on what's in my fridge. Even better? It comes together in one pan, meaning less time scrubbing dishes and more time soaking up those long summer nights." — Camille Styles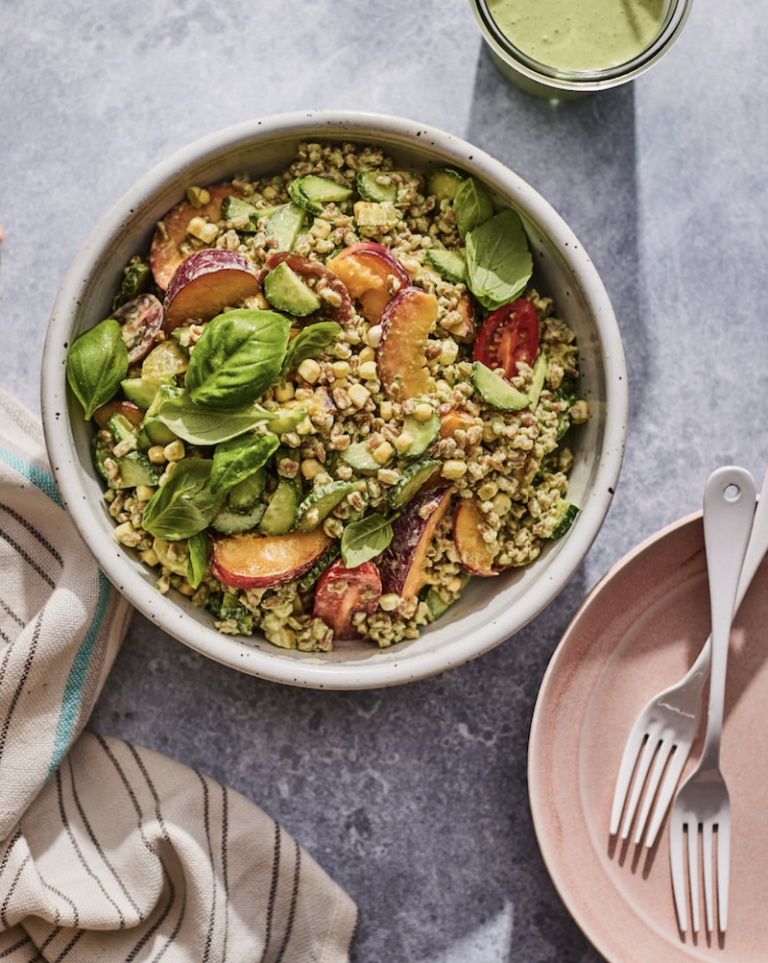 The star of this recipe truly is the Green Goddess feta dressing. It comes together by simply throwing all of the ingredients into a blender, and voila. Whatever you choose to add this dressing to, it is immediately 10x more delicious. I love how this recipe uses all of summer's best produce but gives you the freedom to customize it to your liking.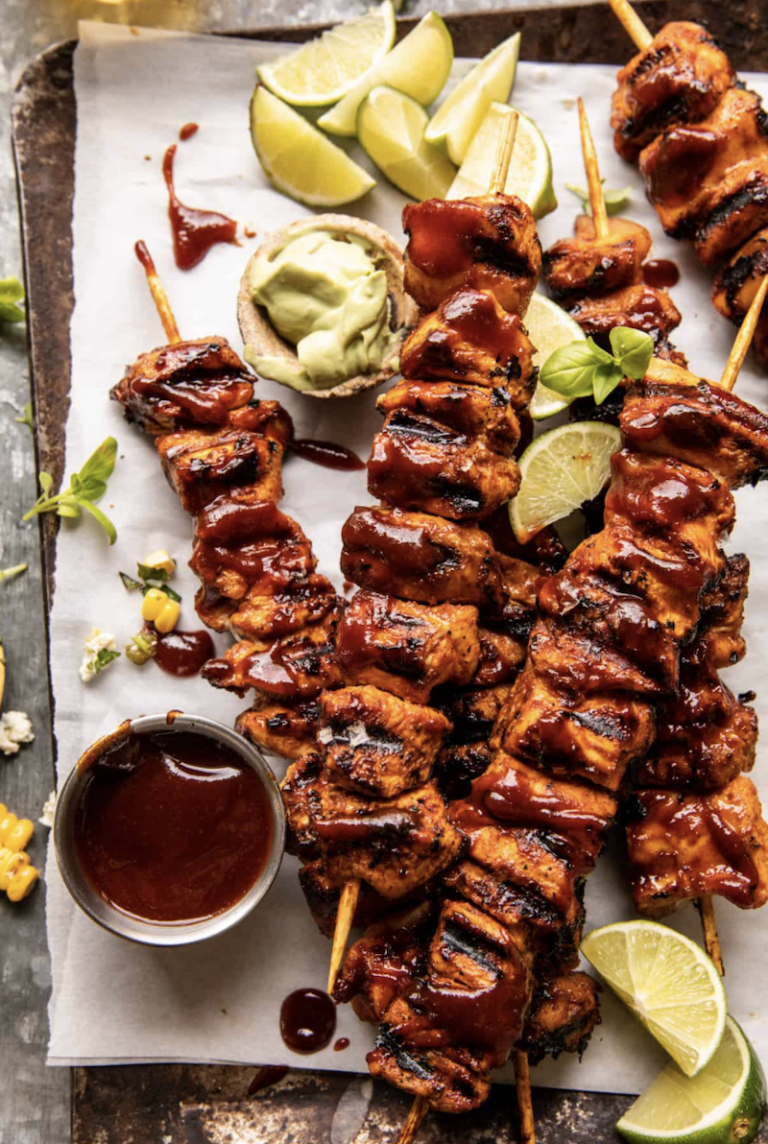 What screams summer more than BBQ? These chicken skewers come together in just 30 minutes and are perfect for any of your upcoming gatherings. The Avocado Corn and Feta Salsa really takes a simple BBQ recipe and adds a delicious summer flare that you'll crave for days to follow.
Camille says this watermelon salad is her summer crush, and I have to agree. She describes it as "refreshing, sweet, cold, and crunchy," and says that "this watermelon Caprese salad is truly what summer dreams are made of." Any recipe that allows me to blast Harry Styles' Watermelon Sugar while I'm cooking is a win in my book.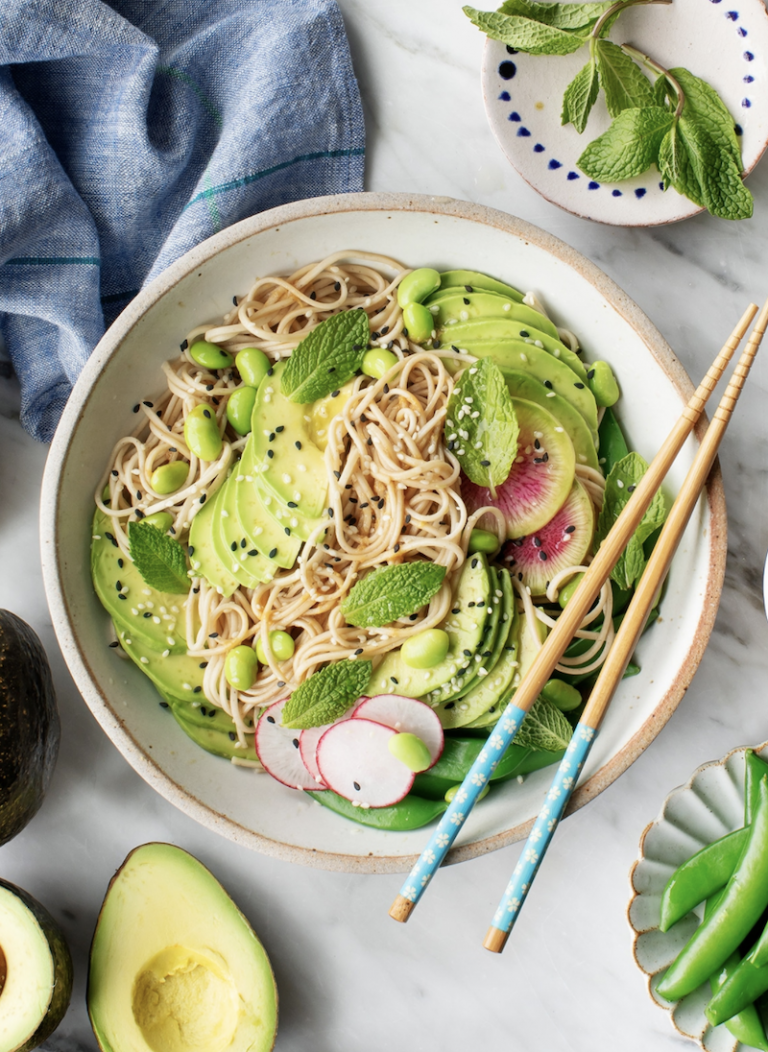 These sesame soba noodles are such a creative way to use summer veggies in a dinner recipe. It has that distinctive flavor I can never get enough of, but love that it has avocado, snap peas, edamame, watermelon radishes, and mint… okay my mouth is watering.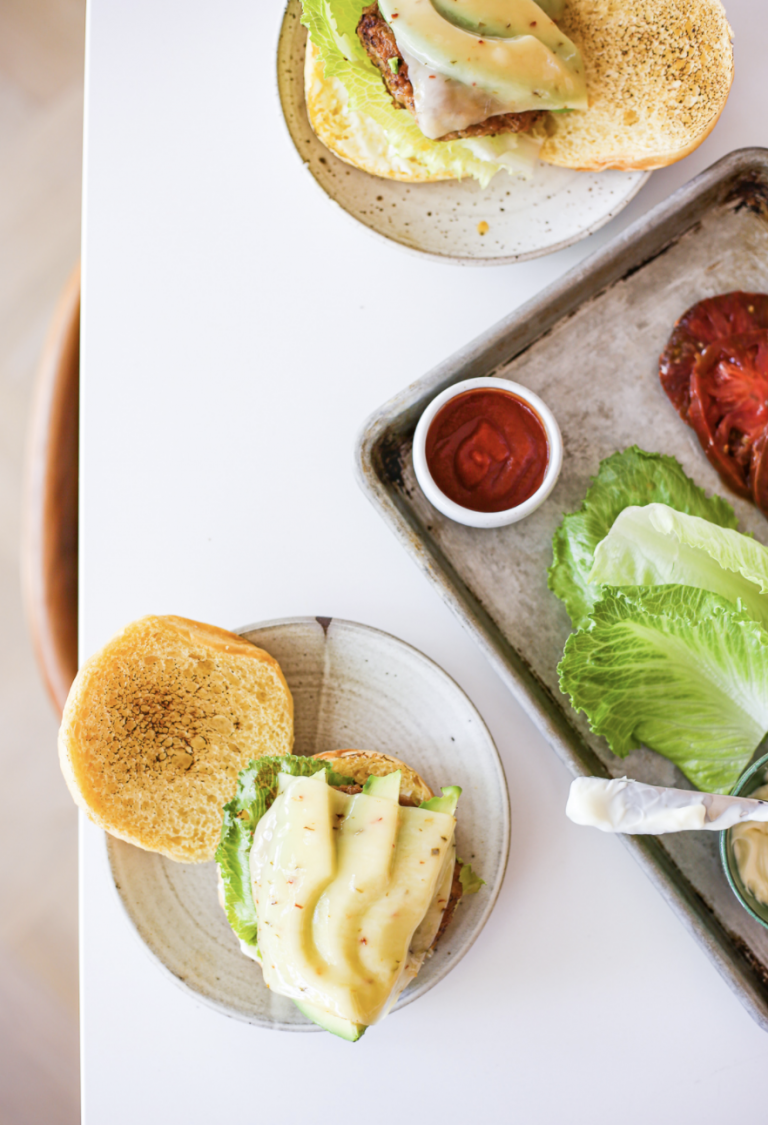 I know there are a lot of turkey burger haters out there, but I for one have always loved them. This recipe from The Defined Dish, however, takes them to a whole new level. Adding a dollop of mayo into the burger mixture is truly genius and keeps them from drying out. Arguably the best part? They are ready in 20 minutes.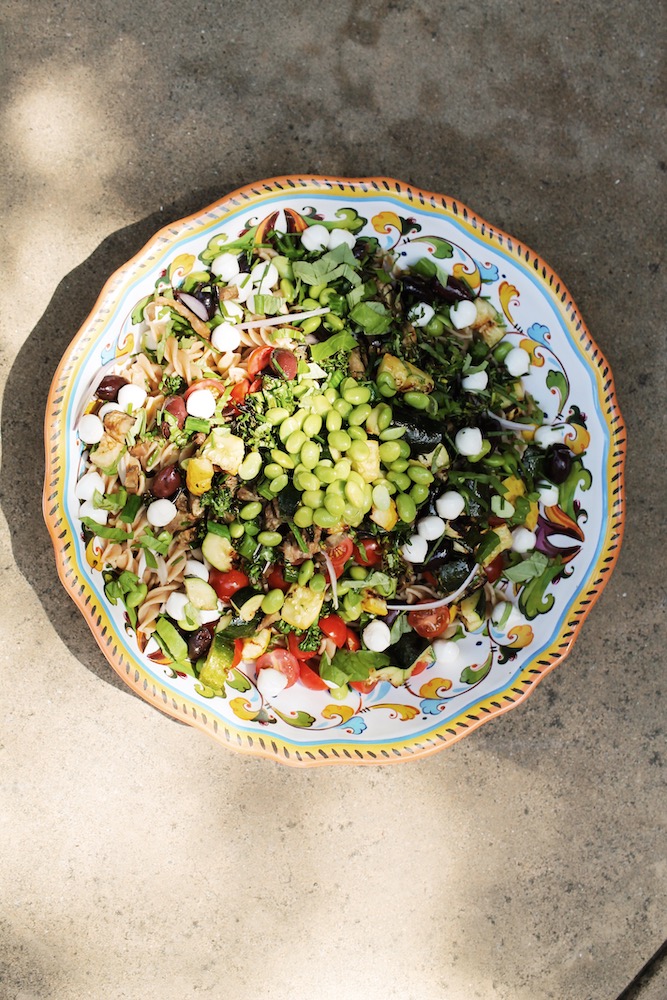 This recipe from Edie Horstman is summer in a bowl. It highlights all of summer's ingredients, and when doubled, can feed all of your guests no problem. While it is technically a side dish, I could 100% eat this as my main meal. 
Okay, The Defined Dish's rotisserie chicken recipe roundup was one of the highlights of my 2021 so far. I love store-bought rotisserie chicken for how easy it is, but totally get tired of eating it, so I am forever indebted to these creative recipes. This Greek bowl is one of my favorite recipes from the bunch, as it is so light and fresh.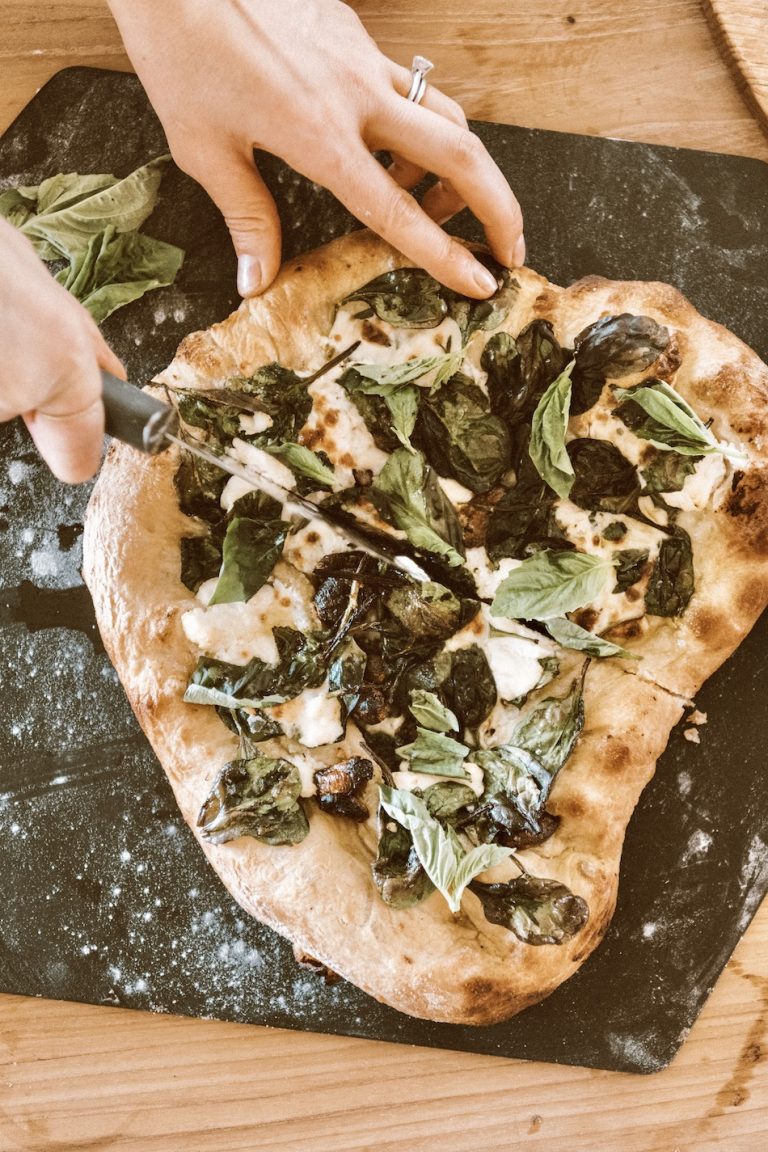 Over here at Camille Styles, we are getting real serious about pizza. It's definitely a year-round dish, but I love playing with toppings that go with the seasons. This spinach and ricotta pizza is totally perfect for summer, as it is so light and fresh, but also filling. Not to mention the garlicky olive oil is to die for.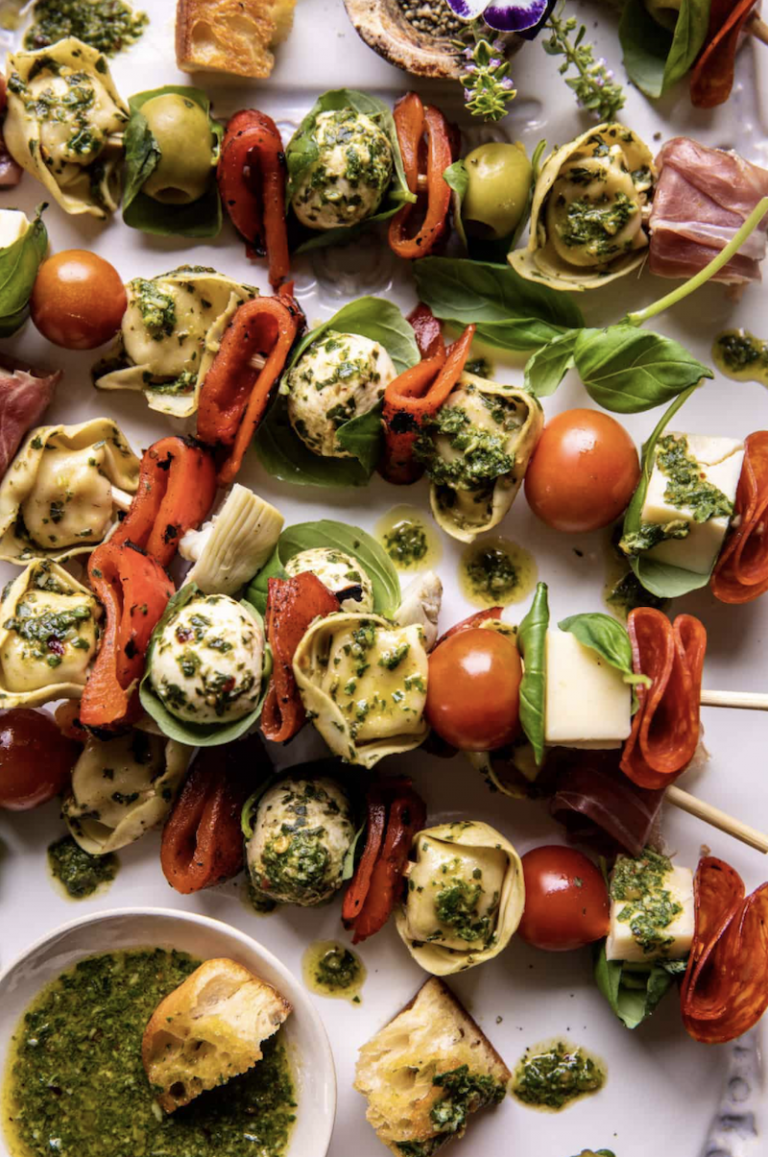 Yes, I know that this recipe literally says "antipasto" in the name, but I think it could stand alone as an entree with a side salad for a light summer dinner. Skewers are so great for buffet-style dinners, as they are easy to grab, and these specific skewers really show off summer flavors. The tortellini makes it more substantial than just the cheese and tomatoes, too. As far as easy summer recipes go, this one is a favorite. 
These fish tacos will transport you to the beach after just one bite. They are so simple, Camille has made this recipe for so many pool parties and backyard barbecues, yet it always garners major raves. Plus, if you're making it on an outdoor grill, it's one of the most stress-free meals to serve a crowd. Just add chips and salsa, maybe some Mexican street corn, and good margaritas.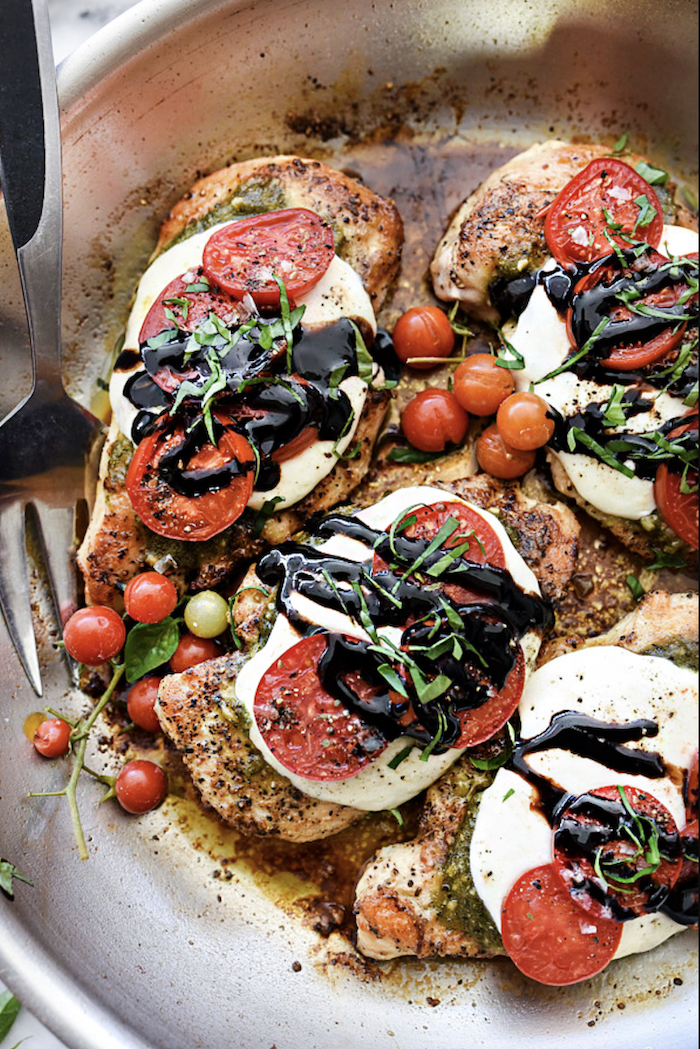 Sometimes the key to quick and easy summer recipes is using all store-bought ingredients. I feel like sometimes there is a stigma around buying things rather than making them from scratch, but honestly, who cares? As long as it tastes good and is made right, I'm all for it. I love that this chicken Caprese is simplified with store-bought ingredients, but you can of course homemade the pesto if you prefer. It's so delicious, so pretty on a plate, and definitely a crowd-pleaser. 
"This fig and burrata salad is so easy that you might just want to keep it as your little entertaining secret this summer. Because once you whip it up for your friends, they're going to think you're a professional. This salad is fresh, seasonal, and crispy—the perfect combo for lunch by the pool with friends, or for dinner Sunday night." — Camille Styles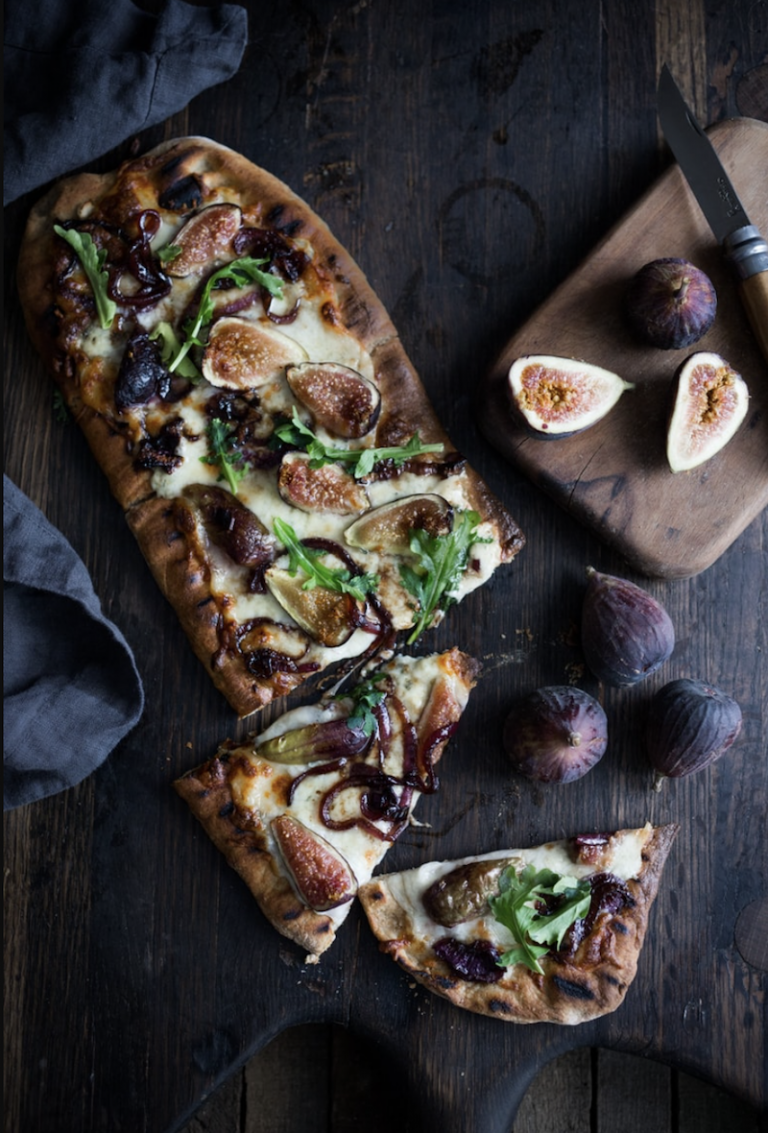 Try out Camille's homemade pizza dough with these toppings, and I swear you'll never think of pizza the same. I know that sounds dramatic, but sometimes pizza can get a little boring when it is prepared the same way over and over again. This recipe is anything but boring and is perfect for summer. The fresh figs, balsamic onions, and arugula come together in a way that makes every bite perfect.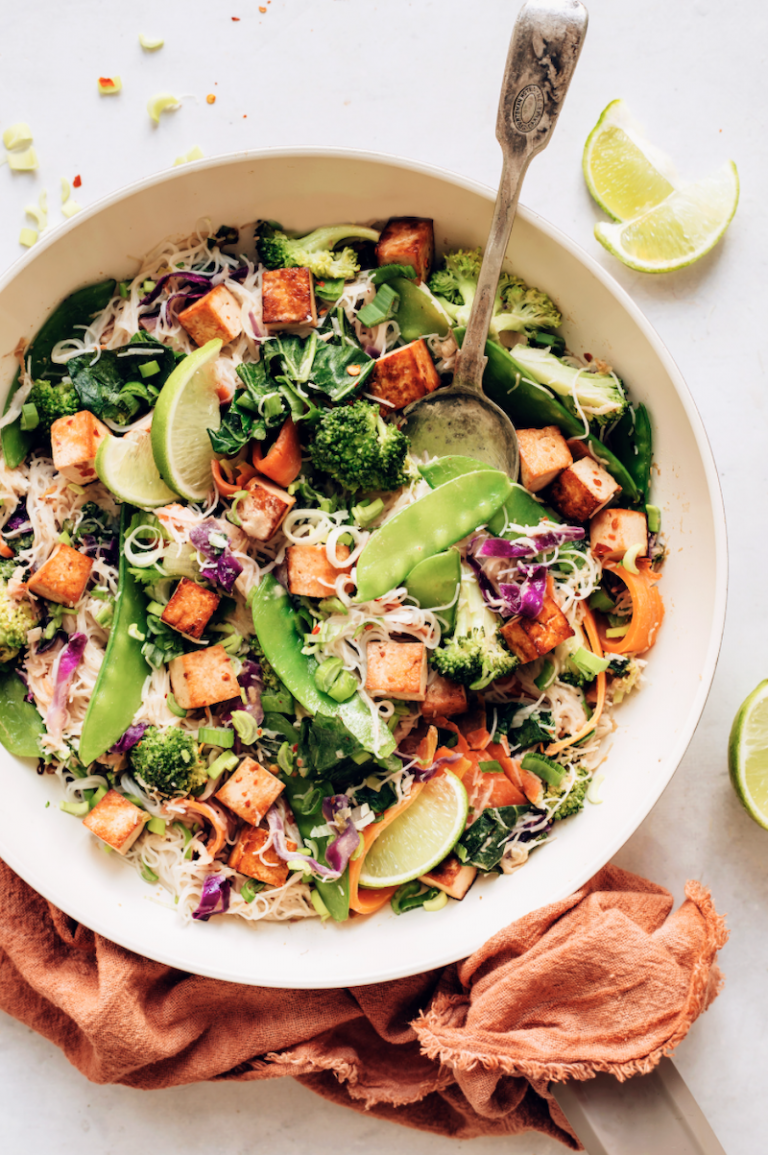 This recipe is addictive—it's as simple as that. I personally swap out the tofu for chicken, and I love that you can really use whatever veggies you have on hand and it will be just as delicious. 
What are your go-to easy summer recipes?